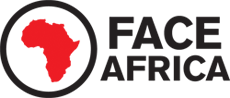 Face Africa is a charity that brings clean water to Sub-Saharan Africa.  Their biggest fundraiser is an annual gala they've been running for 8 years.  To help raise more money, in 2017 the ticket price increased by $100 ($250).  They had 1k followers on Instagram. In 2016 their event hashtag #washgala received 2 million impressions. Sinclair Social was hired to help them sell tickets for the event, increase their following and the # of impressions for the event hashtag on social media.
With a strong social media campaign we sold out the event for the first time ever in 8 years. And we sold it out 2 weeks before the event.  The team wound up creating a 2nd after party event for the 100 regular attendees who weren't able to get tickets and that sold out in 5 days.  The campaign ran for 2 months and in that time period we received 10 million impressions. In the course of 8 months their following has grown from 1k to close to 50k
Million
Impressions in 2 months
Users posting about the event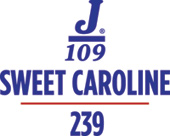 Sail Sweet Caroline is a competitive sailing team our CEO and Founder, Ayme, joined 3 years ago. It's a co-ed team with members made up primarily of women and from various countries: Morocco, Peru, Columbia, India and Jamaica.  The team had a great story.  This level of diversity isn't typically seen in the landscape of sailing in the US but it had no social presence.
Our CEO worked with partners to produce amazing images, a hashtag strategy and 1 year later the account she started has grown to over 56k followers with engagement as high as 14%. In that time period the team has received both print and broadcast inquiries from press outlets and has received sponsorship opportunities from popular sailing brands.  Through this success our CEO was approached by several brands and influencers to develop social media strategies and Sinclair Social was born.
We're Sinclair Social, we love what we do and we can't wait to hear from you.
Email hello@sinclairsocial.com or complete the form below.